BRAKING BAD: HOW TO CATCH CHEAP BRAKE PADS BEFORE THEY FAIL
Brake pads are the backbone of your truck's safety system
You can spec the latest and greatest advanced driver assistance systems all you like, but if your brake pads aren't meeting application demands and failing before their intended life, your trucks' stopping distances can increase, putting people and equipment at risk. So how do you make sure your brake pads are performing the way you expect?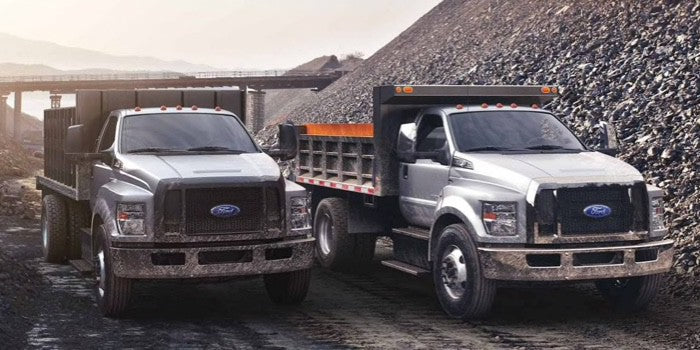 Step one: You have to look at them.
"At a minimum, the brake pad inspection frequency needs to meet those imposed by the Department of Transportation and/or any other regulatory bodies," said Montu Khokhar, NUCAP's chief executive officer, makers of NRS Brakes, "but shorter intervals may be necessary based upon brake-related driver feedback."
Your tech will quickly notice if the brake pad is failing before its intended lifecycle. Corrosion—the biggest threat to brake pad life—causes uneven wear, binding in the caliper vibration and pulsation and friction lining failure where friction starts to chip away from the foundation steel backing plate. All of which can lead to eye-opening, pulse-quickening consequences.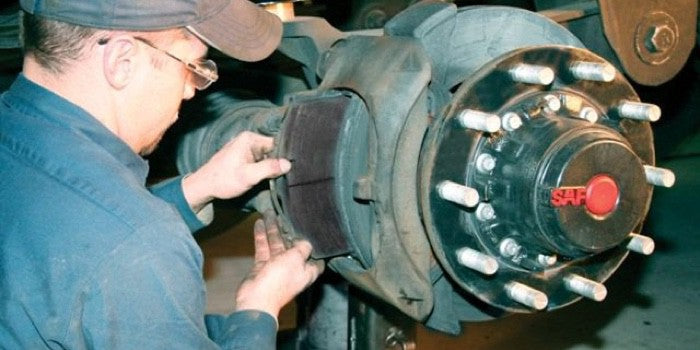 "We've seen painted brake pads igniting after severe stops; partial or full friction lining delamination; and premature and advanced corrosion that rots a brake pad's steel and eats away at the integrity of the brake pad itself," Khokhar said, explaining that NUCAP has performed extensive field-research to track the dependability and performance of brake pads in the market. "All of those consequences result in premature brake pad replacement, which costs fleets money."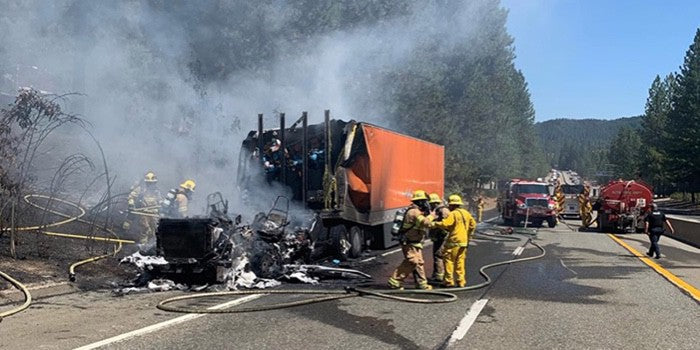 Khokhar noted that the aftermarket brake pad market is the wild west, with little to no regulation guiding the safe construction of products. (They have seen cheap brake pads made of head-spinning "materials" that included kitty litter). The aforementioned painted parts are a common guard against corrosion, but it also presents the biggest vulnerability.
"Painted pads will rust and friction will not last as long as it has been promised," he said. "Most fleets are suffering from too much time at the service bay and not enough time on the road. Life of the friction is critical to maximize your fleet equipment's output. Your brake pads need to be protected against rust and corrosion. Everything under your truck will rust unless properly coated or galvanized."
That's why NUCAP took brake pad production into its own hands and launched galvanized NRS brake pads for applications up to Class 7. Galvanized steel NRS Brake pads protect from rust where other painted steel-backing pads are susceptible to chips and gouges.
The NRS mechanical attachment reduces noise (your drivers will thank you) as well as improves brake pad life. What's mechanical attachment? The friction material and steel backing plates are attached in one of two ways, either through adhesives or through mechanical attachment. Truck brakes experience tremendous heat and high shear loads. High heat accelerates the breakdown of the adhesive and causes a complete separation between the friction material and braking plate, which leads to brake failure. Without mechanical attachment, brakes will fail to operate as necessary, resulting in less effective and dangerous braking. Truck OEMs often require brakes that utilize mechanical attachment such as NRS mechanical retention feature.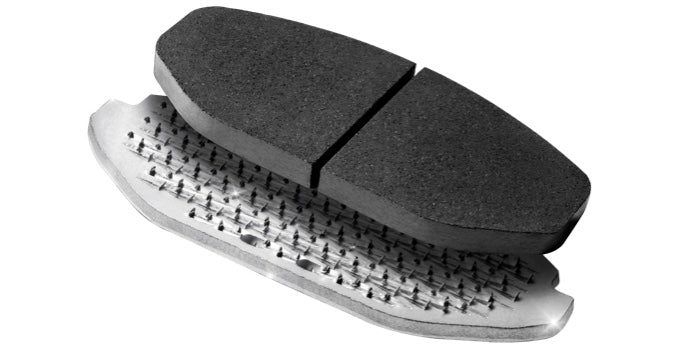 Given how crucial the right brake pad is in keeping your equipment, drivers and others you share the road with safe, having an expert in your corner can help ensure you're taking the proper inspection and spec'ing steps. Buying direct from a supplier such as NRS Brakes can give you that advantage.
"The direct relationship allows you to speak to the experts," Khokhar said. "They will bust all the myths out there and because they manufacture and engineer the parts, they will provide you with expert advice. By listening to your needs the brake pad supplier can recommend products and also continually improve on the product they supply."
To discuss your safety system pain points or talk about quick tips to keep your operation safe, join NRS Brakes's mailing list by visiting www.nrsbrakes.com/fleet. And, be sure to bookmark that page to be the first to hear about a new fleet-focused brake pad announcement coming Nov. 6. If you're going to be at AAPEX in Las Vegas in November, be sure to swing by the NRS Brakes booth #5710 and connect with the team.