Introducing NRS-EV
Galvanized brake pads specifically engineered for hybrid and electric vehicles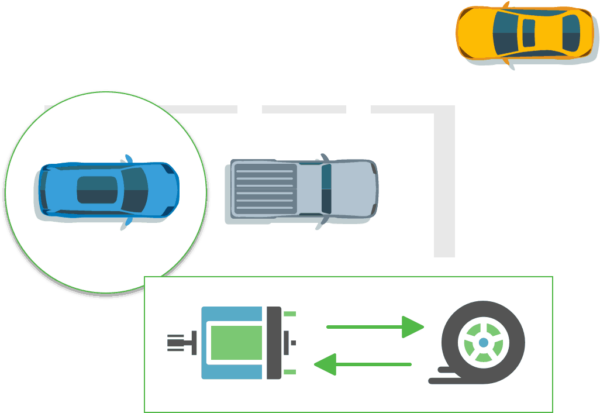 Why pads deteriorate due to regen braking:
Hybrid and electric cars brake differently than gasoline powered vehicles. A gasoline vehicle uses brakes frequently, causing them to heat and dissipate moisture.
Hybrid and electric cars use their electric motor
to slow the vehicle, resulting in less frequent use of your brakes 
This can cause moisture buildup, corrosion, and premature brake failure.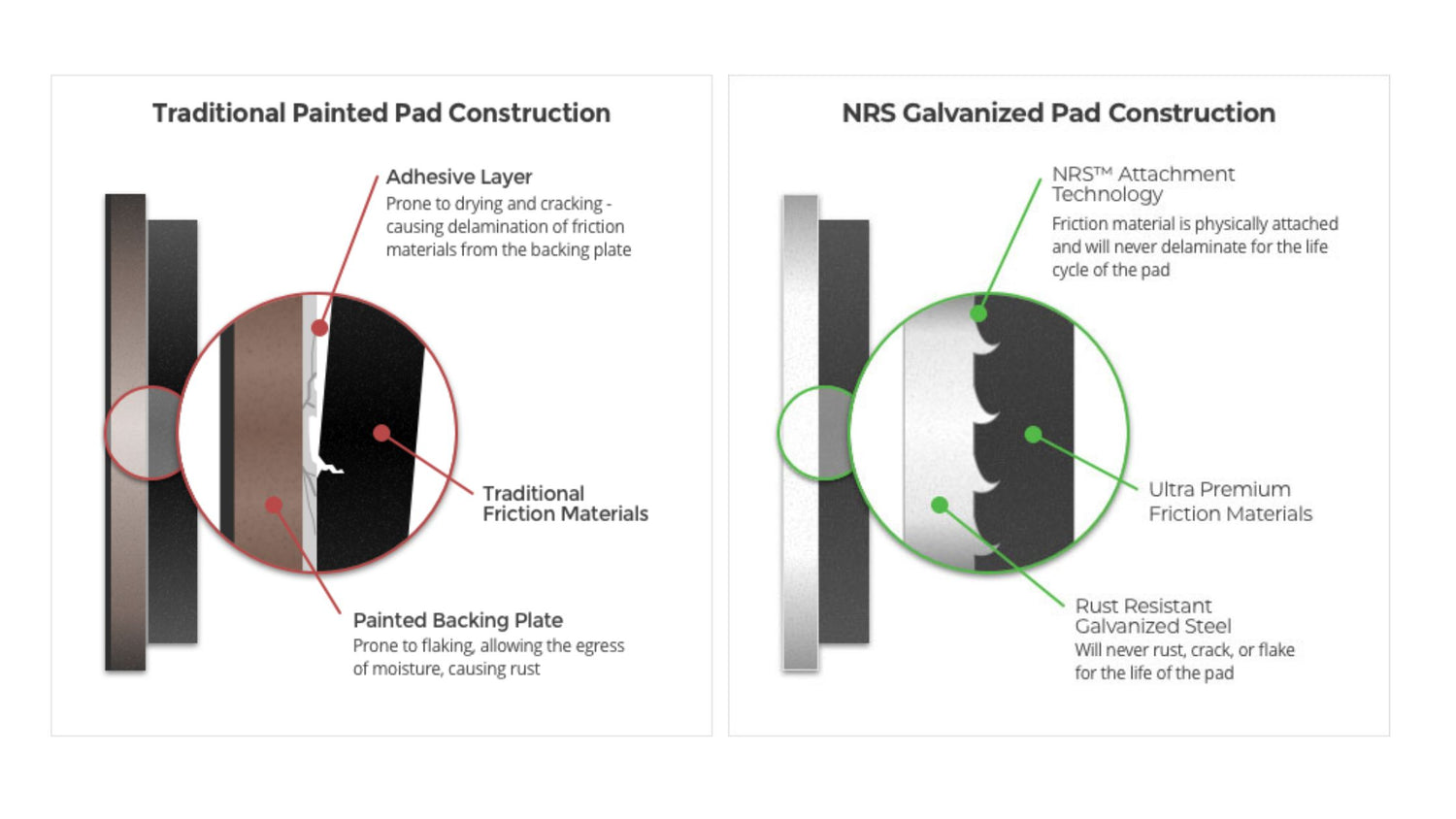 Traditional aftermarket brake pads are more susceptible to issues
Traditional aftermarket brakes are susceptible to issues because they're made using painted metal and traditional adhesives.
NRS-EV brake pads are specifically engineered for your hybrid or electric vehicle, using rust-resistant galvanized steel.
The NRS Galvanized Difference
The electric vehicle market is exploding and aftermarket manufacturers – and even some OEMs – are pushing outdated brake pads that weren't designed for your EV. While EV brake replacement can be expensive, don't be tempted by cheap aftermarket parts or pricey dealer replacements that don't do the job. 
Only zinc plated NRS-EV brakes are specifically engineered for your EV. NRS Brakes conclusive research provides the proof. Make the right choice for your EV.
Fully Galvanized Backing Plates
A majority of after-market brake pads today use painted back-plates and inconsistently applied adhesives to bond the friction material to the back-plate. These adhesives are easily thermally degraded during normal service. NRS galvanic protection prevents corrosion and its ingress, affording a very robust rust inhibition over the life-time of the brake pad. Brake pads ought not to be replaced for back-plate corrosion well before they actually wear out!
Patented NRS Technology
We have engineered a Safety Braking Zone into every one of our brake pads. Instead of adhesives, our brake pads have In-situ galvanized hooks – called SHARKMetal™ on the backing-plate surface. These hooks provide a mechanical retention of the friction material, overcoming inadequacies of adhesive usage. This guarantees that the friction material will never delaminate, providing a longer life and safer brake operation for the entire life of the pad.
Premium Friction Materials
We use the best engineered friction materials in our brake pads. Our semi-metallic brake pads have more durability and longevity than traditional pads. Ideal for passenger cars, light trucks, vans, import and domestic, our brake pads stop sooner, last longer, and are significantly quieter than traditional brake pads.
Noise Canceling Piston Insert
This revolutionary noise suppression device snaps into place and works with every open piston caliper with ease. The floating design reduces vibration, which reduces brake noise by 90%. The noise cancelling piston insert is included with all galvanized NRS brake pads.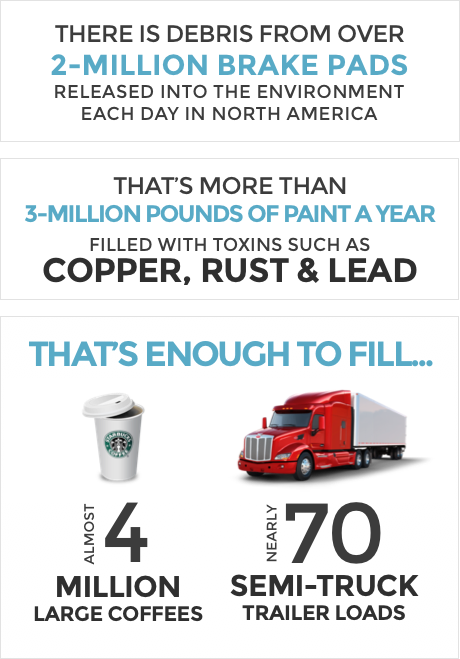 Your electric vehicle is good for the environment, shouldn't your brake pads be?
Maybe it's the changing times or NRS Brakes heightened awareness of climate change that makes us all care more about what goes into the products we buy. NRS Brakes has always crafted premium brake pads to meet the highest possible standards for environmental safety and sustainability.
NRS Brakes Ultra-Premium products are environmentally friendly and adhere to the new low copper requirements under California and Washington restrictions.
NRS metallics and copper-free ceramics
already meet the LEVEL A, B, and N mandated U.S. regulations.
These symbols are your assurance that NRS Brakes is committed to our environment. NRS brake pads are 100% copper-free and are 100% recyclable.
The LeafMark™ is a trademark of The Motor and Equipment Manufacturers Association.
NRS Brakes unmatched commitment to the environment means that you can always expect NRS to deliver the longest lasting, safest and most environmentally friendly brake pad for electric, hybrid and autonomous vehicles.
Where Does All The Debris Go?