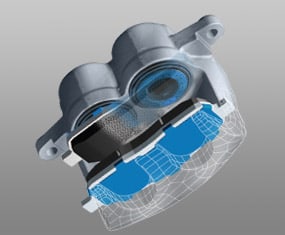 NRS Brakes are the result of hundreds of years of engineering excellence from  Nucap Industries & its partners.
We take pride in bringing the market innovations for product performance and manufacturing efficiencies. As experts in cold form stamping for vehicle brake system components we are able to evaluate and improve current products to enhance safety, durability, performance, quality and cost.
NUCAP is proud to work with both Original Equipment and Aftermarket companies in the aviation, automotive, commercial vehicle, industrial, motorcycle and rail markets.
NUCAP's Products Add Value Beyond the Commodity, Delivering:
Improved Brake Safety
Improved Brake Durability
Enhanced Noise Reduction
Enhanced Product
Differentiation
Reduced Manufacturing Cost
Reduced Warranty Cost
NRS™ is a process for the surface modification of disc brake backing plates, adding a consistent matrix of raised steel hooks that facilitate a mechanical bond between disc brake plate and friction materials. The NRS™ hooks provide mechanical bonding while exceeding industry requirements for heat, shear and environmental delamination protection. This attachment technology enables us to use galvanized steel capable of standing up to the challenging elements in the braking environment resulting in a backing plate that fully answers the corrosion problem facing automotive braking today.
Since its launch in 2001, the PACE Award Winning NRS is the most advanced mechanical attachment technology in the world.
Originally used on those platforms where extreme performance was the standard, NRS™use has evolved to capture the full range of safety it provides to all vehicle
All NUCAP products are manufactured to the highest standards using our latest technological advances. The manufacturing process is monitored by expert, specially trained staff in all areas. NUCAP continues to develop and implement new production processes and new brake component technologies that allow us to provide our customers with the highest value product.
With engineers and tooling technicians on staff in each of our facilities, we have the in-house capacity to build over 100 new tools yearly. In-house quality control ensures materials meet stringent requirements. Having design, Quality Control and Manufacturing all in house r guarantees precision in production and a repeatable, quality product delivered to our customer every time – on time.
Total control - in house design and build.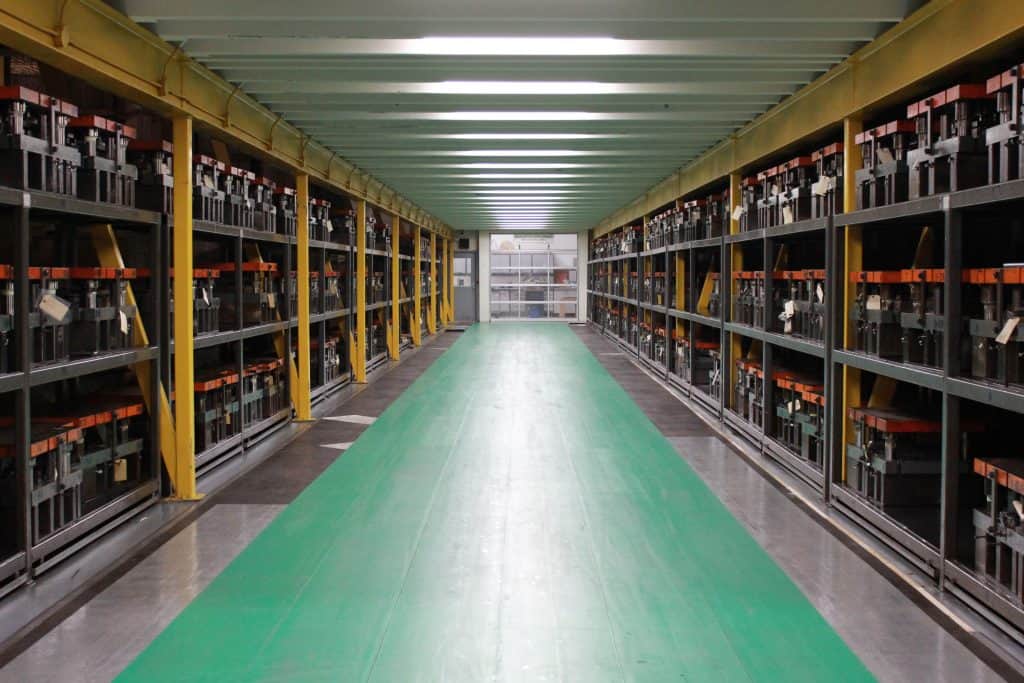 Our primary products are metal backing plates, anti-noise shims, caliper hardware, attachment hardware and electrical wear sensor and automotive disc brake pads. In all cases, NUCAP offers the highest levels of service and quality, along with industry leading products. We offer a very wide product range for global vehicles worldwide, including cars, trucks, commercial vehicles, motorcycles, and even brake blocks for train engines. Our well-recognized new product introduction cycle, coordinates the launch of the necessary back plates, shims, hardware or sensors for a specific new application.
Today, at NUCAP we have a broad range of presses, modern system of vibrating drums, paint/ logo stations as well as auxiliary equipment, specially adapted to the requirements of our products. Thanks to our tooling knowledge, our stamping process is able to achieve a precision and finish nearly indistinguishable from that of a fine blanking, using a conventional blanking.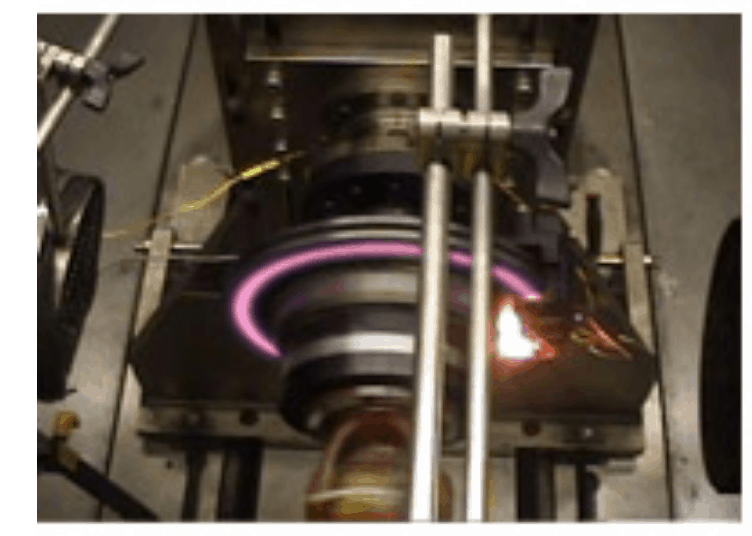 We design and make all necessary equipment, in our own tooling workshop, for the construction of our own dies. Our dies and moulds have been designed to minimize the die changeover time at the press/injection machine, which achieves reduction in manufacturing setup. The combination of tool making and reduced changeover time is a guarantee of flexibility, efficiency and short delivery times and is a key factor for a quick new product introduction into market.
NUCAP's Research and Development center is fully equipped to perform corrosion, shear, noise, performance and durability tests of brake pads and other automotive parts. We have the necessary accreditations, trained personnel and equipment to perform these tests. If you need to test parts in a recognized lab, just contact us by filling up the necessary information. We will respond to you quickly with everything that you need to get the information you need.

SCC Accreditation & Design Mark is an Official Mark of the Standards Council of Canada, used under license.